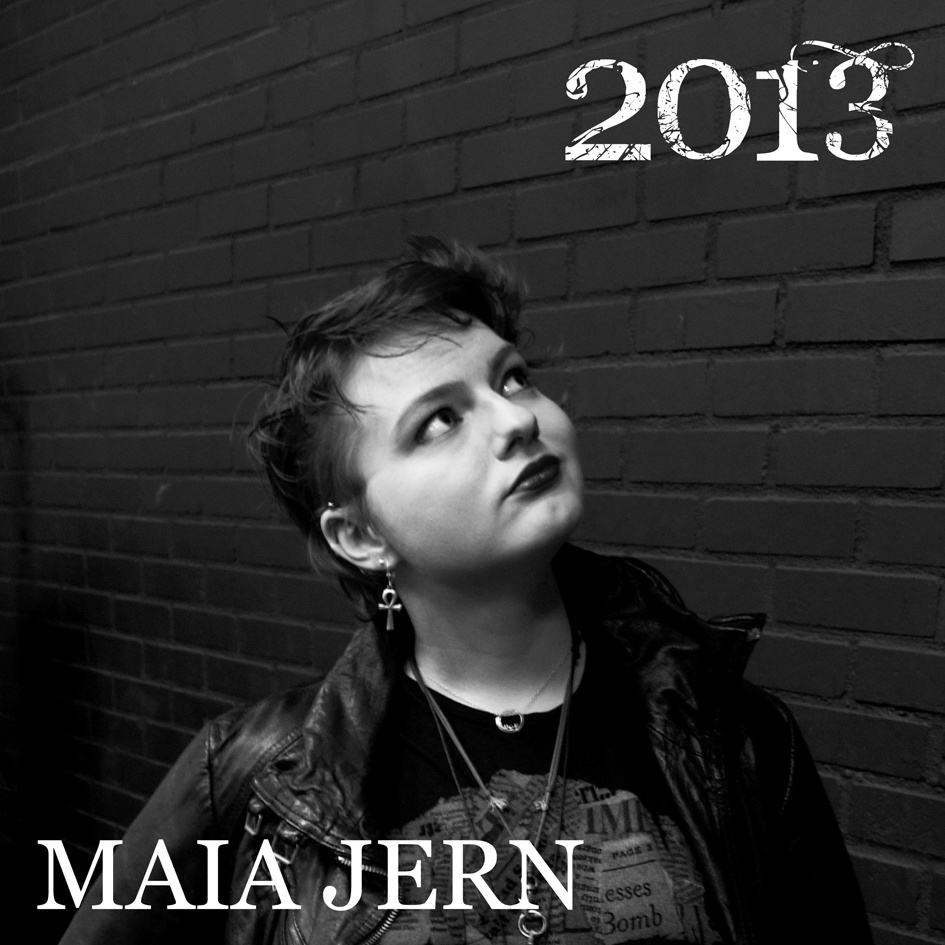 My EP, 2013, is available for purchase and streaming on Bandcamp!
This is the official website of singer, songwriter, piano player, aspiring author and ukulele enthusiast Maia Jern. Check out the blog for your day to day chatterings, cool stuff and musings about music. Click on Music to listen to or download the debut, Winter Rose, the single My Friends Are More Fucked Up than Me and the EP 2013.  Or just head over to Facebook, Twitter or YouTube to join in the fun. If you want to know more about Maia you may click the menu item fittingly called "About", or you can head over to the blog and click on Ask Me Anything.
WARNING: Explore at your own risk. If you are of a sensitive nature, there are a lot of things here that are likely to offend you. I will also not be held responsible for your six-year-old sister reading the word "fuck". Assuming she can in fact read.
To sign up for the mailing list and receive information about gigs, new tunes and general developments, click the sign-up link in the side bar. I promise not to spam you. In fact, you may never hear from me at all.
Macquarie has one of the most generous scholarship programs in australia, providing many opportunities each year to
essay writer
international students to undertake studies here.
It loses its contents in the case
https://proessaywriting.org/
of system failure.
Furthermore the college of arts was established in 1987, following the college of
write my essay
commerce and economics which was developed in 1993.